10/05/2015 - 10/26/2015 : 6:30 pm - 7:45 pm
MEDITATION FOR HAPPINESS AND WELLBEING with Susan Weis-Bohlen, at Roland Park Country School
Monday, October 5, 12, 19, 26 
6:30 – 7:45 pm
Cost: $120 for 4-week course

Just as we want to choose the healthiest foods for our body, we can learn how to choose the healthiest thoughts for our minds. Time-tested meditation techniques can teach you how to gently and easily work with your mind to let go of negativity, constant chatter and anything that isn't serving you. Peace of mind, a deep sense of ease, and satisfaction with the way things are is attainable now! Come learn how to make friends with your own mind.

Susan draws from her experiences of the Vedas, Buddhism, Vipassana and Jewish Meditation techniques to help you be more calm and relaxed in your daily life and to view the world with heightened clarity and awareness. The by-product of a regular
meditation practice is true happiness!
NOTE: Please wear comfortable clothes and bring a notebook for taking notes. You may bring a meditation cushion if you'd like. Chairs will be provided. Susan owner of Breathe Ayurveda and Susan's Kitchen in Reisterstown, MD, is the founder of Breathe Bookstore Café, and a Chopra Center Certified teacher of Ayurveda, vegetarian cooking teacher and meditation instructor. Susan has been practicing meditation for nearly 25 years and attributes nearly all of her good fortune to meditation. Susan believes that teaching these skills to others is her Dharma (life's purpose).
You MUST sign up with Roland Park Country School: 5204 Roland Avenue • Baltimore, Maryland 21210 Phone 410.323.5500 • fax 410.323.2164
Click here to view full event details.
---
10/13/2015 - 10/18/2015 : 10:00 am - 5:00 pm
AYURVEDIC IMMERSION with World-Renowned Ayurvedic Teacher and Author Amadea Morningstar
October 13 – October 18
(see individual events in the event listings here)
It is such an honor to let you know that Amadea Morningstar will be with us for a week in October! She will be offering a cooking class, individual consultations, a meditation class and a weekend experiential retreat.
Amadea, who lives in Santa Fe, New Mexico, is taking some time off of writing a new book, to offer us a week packed with healing, rejuvenation and fun!
Amadea Morningstar, BS (nutrition), MA (counseling), RPP (polarity), RPE (polarity education), RYT (yoga), is a student of Tibetan Buddhism. She is grateful for her early Ayurvedic training with fine teachers, including Drs. Vasant Lad, David Frawley, and Sunil and Shalmali Joshi. She trained in Polarity Therapy with Dr. Damon Fazio and Moksha Kolman, and is a Board Certified Polarity Practitioner.
Amadea founder of the Ayurveda Polarity Therapy and Yoga Institute (www.AyurvedaPolarityYoga.com), and is the author of The Ayurvedic Guide to Polarity Therapy and other works, The Ayurvedic Cookbook, and Ayurvedic Cooking for Westerners, with 29 years of experience in Ayurvedic self-care education. She has worked with energy and healing since 1974. As an Integral Yoga teacher,  Amadea weaves this lineage into her work with Ayurvedic therapies.
Click here to view full event details.
---
10/13/2015 : 6:30 pm - 9:00 pm
Simple, Sustainable Ayurvedic Cooking with Amadea Morningstar
Tuesday 

Designed for all levels of cooks and for those with a little or a lot of Ayurvedic experience, Amadea will literally bring to the table best practices in Ayurvedic cooking. Take this opportunity to learn from one of the master Ayurvedic cooking teachers – author of the best-sellers The Ayurvedic Cookbook and Ayurvedic Cooking for Westerners. Amadea's food is not only delicious,  it's practical. She takes into account our life-style of intense activity, little time for preparation, and the dilemma of feeding a family or just yourself.
A beautiful, generous teacher, Amadea will surely be able to address your needs as she demonstrates how to create meals that will sustain you mind, body and soul.
Cost: $85 includes one of her cookbooks; $65 without the book. (If you already have
 her books, feel free to bring them to be signed). Directions and more information will be sent at registration. Checks and cash preferred. A 3% service fee will be added to credit cards. Payment is due at registration.  To reserve your space email or call Susan: susan@susans-kitchen.com; 410-979-2096.
Click here to view full event details.
---
10/14/2015 - 10/15/2015 : 10:30 am - 5:30 pm
Individual Ayurvedic Consultations with Amadea Morningstar
Wednesday & Thursday

During a one-on-one consultation,  Amadea will use a variety of diagnostics to determine what type of healing work is needed. Using marma therapy, or energy work, traditional Ayurvedic tools or Polarity therapy, Amadea will get to the root of your issues and create a healing path that will continue long after your session. You will be asked to fill out paperwork before your session as well as to bring a three-day food journal. Please also bring a notebook for taking notes. An initial session will run one and half hours; follow-up sessions, for those who have met with Amadea in the past, are one hour to one hour and 15 minutes.
Cost: $190 for new clients; $125 for follow-up sessions. Sessions will be held at Susan's Kitchen, 20 Clarks Lane, Reisterstown, Md. 21136. Directions and more information will be sent at registration. Checks and cash preferred. A 3% service fee will be added to credit cards. Payment is due at registration.  To reserve your session please either call or email Susan at susan@breatheayurveda.com or 410-979-2096.
Click here to view full event details.
---
10/15/2015 : 7:00 pm - 8:15 pm
Guest Meditation Teacher Amadea Morningstar!
Thursday
I have invited special guest Amadea Morningstar to lead our meditation group tonight. Amadea has been a Buddhist practitioner for decades, studying under HE Garchen Rinpoche, the Venerable Traga Rinpoche, and Tulku Nyima Gyaltsen Rinpoche. Amadea will offer her years of wisdom as she leads us in a meditation practice deigned for all. Whether you are a regular meditator or a novice, join us for what promises to be a memorable evening.
Cost: $10 donation appreciated. Class is held at The Center for Spiritual Living, 362 Main Street, Reisterstown, Md. Space is limited. Please arrive early to ensure you get a seat. Doors open at 6 pm.
Click here to view full event details.
---
10/17/2015 - 10/18/2015 : 10:00 am - 4:30 pm
Ayurveda for Self-Care: Workshop Weekend with Amadea Morningstar
Saturday, October 17 – Sunday October 18, (Saturday, 10 am – 4:30 pm; Sunday 10 am – 3 pm)

Ayurveda is multi-faceted, so are we. We are more than what we eat. We are sacred, thinking, feeling, breathing, moving beings. Take a workshop that honors all of who you are. We hold the keys to healing on all levels within us. Deepen your experiential understanding of Ayurvedic rasayana and rejuvenation of the seven essential tissues for health, the dhatus, with Amadea. We will be working with marma therapy, meditation, asana, breath, feelings, herbs and food.
Learn to care for yourselves and others and find sustained enjoyment in your daily life. Each day of the workshop will be filled with tools you can immediately put to use in your every-day routine, including self-care rituals; individualized treatments designed specifically for your needs; seasonal advice for year-round health and well-being; learning to go deep to determine your own goals, and how to relax and rest deeply in order to tap into your dreams and achieve your desires.
This weekend workshop will include lunch and tea.
Cost: $295. For those taking the cooking class and/or having a private consultation, a 10% discount will be offered. We will meet at Susan's Kitchen, 20 Clarks Lane, Reisterstown, Md. 21136. Directions and more information will be sent at registration. Checks and cash preferred. A 3% service fee will be added to credit cards. Payment is due at registration. Please contact Susan to reserve your space: susan@breatheayurveda.com; 410-979-2096.
Click here to view full event details.
---
03/25/2016 - 04/05/2016 : All Day
BHUTAN! Cultural and Yoga -- Women Only Tour March 2016
Wandertours Bhutan Yoga and Cultural Tour for Women 
Type: Women-only
Dates: March 25 – April 5, 2016
Number of Days: 12
Cost: $5,300 + air
Susan leads group trip to Bhutan.  
Register early to secure your spot on this tour and to save on flight costs.
Enjoy traveling to one of the most beautiful and magical spots in the world. Throughout the tour, Susan will lead yoga classes appropriate for all levels of practitioners – from beginners to the most advanced. Keeping in mind the altitude and time of day, she will gear classes to match the group's needs – restorative, invigorating, gentle, meditative, energizing. We will also practice breathing exercises and end each class with a few minutes of mindfulness meditation. Come prepared with comfortable, loose-fitting clothes and your own travel yoga mat.
WanderTours Giving Program – A portion of your tour cost will support RENEW, a women's program based in Thimphu dedicated to the relief and empowerment of women in Bhutan. The group will visit RENEW's offices to present the donation and to learn more about the organization.
HIGHLIGHTS of the Bhutan Tour
* Take optional daily yoga classes
* Hike to Tiger's Nest, the country's most photographed monastery
* Attend the Paro Festival – the country's most popular event featuring the unfurling of the country's largest thongdrel (banner)
* Drive over Himalayan mountain passes (11,000+ feet)
* Take light hikes in the peaceful beauty of the Himalayan foothills
* Visit Punakha Dzong – considered the most beautiful monastery in Bhutan
* Experience Bumthang, believed to be the birthplace of Buddhism in Bhutan
* Learn about the Kingdom's approach to Gross National Happiness
* Returning WanderTours participants receive a 5% discount on land costs
* New for 2016 – tips for in-country guides and drivers included in price
Register now via PayPal by clicking on the Register Now button. You do not need to have a PayPal account.
Bhutan Tour Itinerary
Day 1
Friday, March 25, 2016 - Arrive in Paro, Bhutan – Thimphu
Meals: Lunch, Dinner
The flight into Paro on Bhutan's national carrier, Druk Air, is a befitting introduction to the 
spectacular beauty of the country. In clear weather, magnificent views of the world's highest peaks give way to the lush green Paro Valley as we land. Your first experience will be that of breathing in the cool, clean fresh air. After clearing customs and visa control, the group will be met by the local guide and driven to Thimphu, Bhutan's capital (population 86,000; elevation 7,520 feet) about 90 minutes away.
After lunch, we'll visit sights around Thimphu that may include a nunnery, the National Memorial Chorten, the National Zoo (more like a preserve, the only animal present is the national animal, the unique Takin), the handicraft emporium, the handmade paper factory and Tashichho Dzong.
Dinner and overnight at Hotel Riverview or similar in Thimphu.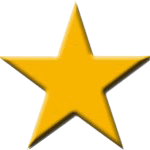 HIGHLIGHT! Though Thimphu is considered a bustling city compared to the rest of Bhutan, it is the world's only capital without a traffic light! It is also a great place to find out about the nation's thriving arts and crafts scene.
Day 2
Saturday, March 26, 2016 – Thimphu – Punakha
Meals: Breakfast, Lunch, Dinner
Following breakfast, we'll leave for Dochu La Pass (10,000 feet) where we'll have time to meand
er through the 108 chortens (small temples) and, on a clear day, take in views of the Himalayas. The drive climbs up through a forest of cedar and pine, their boughs dripping with lichen. From the pass, we'll take a downhill walk through the woods, intersecting with the road where we'll board the bus and drive farther east to the Punakha Valley.
If there's time today, we'll visit nearby Punakha Dzong, otherwise the visit will happen tomorrow.
Dinner and overnight at Meri Puensum Hotel or similar in Punakha.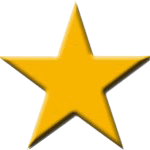 HIGHLIGHT! Punakha Dzong is considered the most beautiful of all the dzongs in Bhutan. You'll have time to look around the compound of buildings that house hundreds of monks in the winter months. You'll tour the impressive main temple that contains huge Buddhas at the altar as well as thousands of small Buddha statues along the walls. The Bhutanese guide will provide detailed information about the dzong's storied past and about the interior artwork.
Day 3

Sunday, March 27, 2016 – Punakha – Trongsa
Meals: Breakfast, Lunch, Dinner
After breakfast, we'll head out on the approximately five-hour ride (bring your iPod) to Trongsa. Along the way, we will cut through the Black Mountains on Bhutan's Central Road, completed just over 30 years ago. This highway essentially opened central Bhutan to the world.
Beyond the town of Wangdue, the road climbs through tropical vegetation to Pele La Pass at 10,900 feet, which is surrounded by towering rhododendrons and dwarf bamboo. You'll likely see yak, which often graze in this area and, if it's clear, you might see impressive Mt. Jomolhari (24,140 feet) to the west. Coming down from the pass, we will travel through an amazing gorge and then on to Trongsa, where we'll visit the striking Trongsa Dzong. This is one of the largest and most impressive dzongs in Bhutan, built high on a mountain spur next to a sheer drop overlooking the gorge of the Mangde Chhu (river).
Dinner and overnight at Hotel Yangkhil Resort or similar in Trongsa.
Day 4
Monday, March 28, 2016 – Trongsa – Bumthang Valley
Meals: Breakfast, Lunch, Dinner
Today, we'll journey eastward to the Bumthang Valley, an area rich with fantastic sights to see. We'll visit Kurjey Lhakhang and Jambay monasteries, the Tamshing Gompa, the Jakar Dzong and possibly the Swiss Farm, which produces cheese, honey, beer and local fruit spirits.
Overnight at Rinchhenling Lodge or similar in Jakar (Bumthang Valley).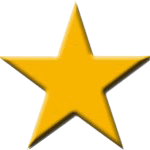 HIGHLIGHT! It's believed that Buddhism in Bhutan started in Bumthang. The valley is home to the two oldest temples in the Kingdom and a number of sacred sites, creating a spiritual vibe that pervades the entire valley.
Day 5
Tuesday, March 29, 2016 – Bumthang Valley – Tang Valley
Meals: Breakfast, Lunch, Dinner


After breakfast, we'll set off for the Tang Valley about an hour and a half away. From there, we'll make the hour-long hike through small villages up to Ogyen Choling Museum, where we'll tour this remarkable building that provides rare insight into traditional life in Bhutan. After walking back down to the road, we'll enjoy a leisurely picnic lunch in a quiet spot along the river.
In the afternoon, we'll pay a visit to the Pema Choling Nunnery to see how the women there live. This is a very special opportunity to see where the nuns reside and how they run the nunnery, which is quite different than the monasteries where the monks live.
Dinner and overnight at Rinchhenling Lodge or similar in Jakar (Bumthang Valley).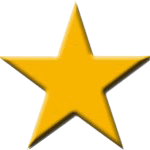 HIGHLIGHT! The road to the Tang Valley is quite stunning with wonderful views at the top. A visit to the museum is a unique opportunity to see how the Bhutanese have lived for centuries.
Day 6
Wednesday, March 30, 2016 – Bumthang – Ura Valley
Meals: Breakfast, Lunch, Dinner
Our next destination is the Ura Valley, located approximately 25 miles outside of Jakar. The road reaches the Shelthang La Pass, where, on clear days, there is a magnificent view of Bhutan's highest peak, Gangkar Puensum, stretching 24,600 feet into the sky. From there, we'll hike down through a lush forest and through a village of traditional homes to meet the bus.
Dinner and overnight at Rinchhenling Lodge or similar in Jakar (Bumthang Valley).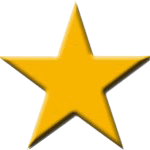 HIGHLIGHT! Ura Valley's main occupation is raising sheep and yaks, but the introduction of potato farming has brought a certain degree of prosperity to the people. You'll have a chance to wander through the streets and alleys of this village to see their homes.
Day 7
Thursday, March 31, 2016 – Bumthang – Gangtey
Meals: Breakfast, Lunch, Dinner
Following breakfast, we will start the drive back to Paro. Along the way, we'll stop at Yotong La Pass and continue on via Trongsa to Pele La Pass, and then to the Phobjika Valley (10,000 feet), considered to be the most beautiful valley in the Himalayas. There will be a lunch break along the way.
Dinner and overnight at Dewachen Hotel or similar in Gangtey.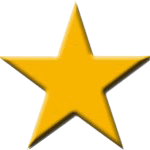 HIGHLIGHT! The Phobjika Valley is the winter home to the endangered black-necked cranes that migrate from the Tibetan Plateau. While they are usually only here from November through March, sometimes you'll spot stragglers as late as April.
Day 8
Friday, April 1, 2016 – Gangtey – Wangdue
Meals: Breakfast, Lunch, Dinner
We'll visit Gangtey Gompa, which was built in the 17th century and renovated just a few years ago. From the Gompa, we'll walk back to the hotel along a path that cuts through a forest and then across the valley floor. Lunch will be served back at the hotel.
In the afternoon, we'll take a two-hour drive to a riverside hotel near Wangdue (4,000 feet).
Dinner and overnight at Dragon's Nest Hotel or similar in Wangdue.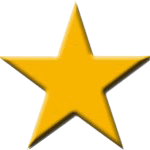 HIGHLIGHT! We'll enjoy a morning walk in the Phobjika Valley, which is one of the easiest on the tour. This region is breathtaking and you'll likely see horses and cows – and maybe even a crane or two! – along the valley floor, which is ringed by low mountain ranges.
Day 9
Saturday, April 2, 2016 – Wangdue – Thimphu – Paro
Meals: Breakfast, Lunch, Dinner
From Wangdue, we'll drive to Thimphu for lunch and one last opportunity for sightseeing and souvenir 
shopping in the capital.
Then we'll head to Paro for dinner and overnight at the Metta Resort or similar in Paro.
Day 10
Sunday, April 3, 2016 – Paro
Meals: Breakfast, Lunch, Dinner
We'll get an early start in order to hike the two+ hours to Taktsang (Tiger's Nest), the country's most photographed and well-known monastery. On most days, there are monks here who will be happy to bless items that you've carried with you (mala beads, prayers flags or other sacred items).
We'll tour the temples located at the top and you'll have time to simply enjoy the views from this perch.
On our way back down, we'll stop at the tea shop/cafe located midway, where we'll enjoy a few more exceptional views of Tiger's Nest. To cap it all off, we will then have a picnic lunch at the bottom of the hill.
Once we're back in Paro, you may have time for relaxing or going to town for some souvenir shopping.
Dinner and overnight at the Metta Resort or similar in Paro.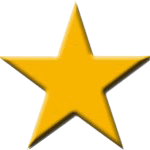 HIGHLIGHT! The hike and visit to Tiger's Nest could quite possibly be the highlight of your time in Bhutan. It might even be the highlight of your life! It's that amazing.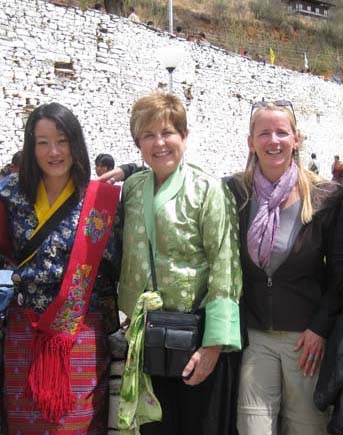 Day 11
Monday, April 4, 2016 – Paro
Meals: Breakfast, Lunch, Dinner
We'll get up very early (VERY early) to attend the Paro Festival. Sometime in the wee morning hours (perhaps 3 a.m.) we'll depart for the Paro Dzong to watch the unfurling of the thongdrel, which takes a few hours time. After the unfurling, we'll head back to the hotel to catch up on sleep or have breakfast, depending on the time.
The festival continues until the late morning and you may return to enjoy the day's festivities. You never know what you'll see – the King was spotted during several of of our visits to this festival. Alternately, you may choose to peruse the streets of Paro, visiting sights that you might have missed previously.
A special final night's dinner will be organized and then overnight at the Metta Resort or similar in Paro.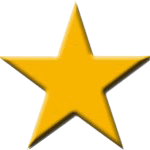 HIGHLIGHT! It's considered good karma to attend the Paro Festival – be prepared to have a lifetime of sins disappear as you watch this event in the middle of the night.
Day 12
Tuesday, April 5, 2016 – Paro – Bangkok
Meals: Breakfast
Following breakfast, you'll leave for the airport and bid farewell to the Kingdom of Bhutan. Your flight should arrive into Bangkok around 4:30 p.m. Though you may connect with an international flight that night, consider staying in Bangkok for one night in case flights out of Paro are delayed, which is not uncommon.
** Itinerary subject to change without notice.
________________________________________________________________
* Register early to secure your spot on this tour and save on flight costs.
Costs:
Land only: $5,300
Single supplement: $600
Interested in sharing the cost with another traveler? We do our best to pair up travelers so as to avoid the single supplement. However, priority is given to the first deposits received. If you're interested in sharing, please send in your deposit as soon as possible in order to take advantage of this benefit. (Why a single supplement charge? See this FAQ page for an explanation.)
Final payment due no later than January 25, 2016.
Price includes: All transportation in Bhutan, all meals, hotels, bottled water, visa, airport tax, tips for guides and drivers (excluding yoga teacher/guide), and tourist development fund charge. Also includes entrance to monasteries and festivals.
Price does not include: Flights to and hotel in Bangkok, evacuation insurance (highly recommended), souvenirs, personal purchases (such as books and snacks), beverages other than water, and tip for your yoga teacher/guide.
We recommend World Nomads for travel and/or evacuation insurance.
This trip is limited to 15 women and requires an $800 deposit on a first come, first served basis.
Minimum bookings required: 5
Read Booking Terms & Conditions
Registration Form Bhutan Yoga Tour 2016 (PDF)
Please make payable and send check to:
WanderTours
PO Box 16102
Seattle, WA 98116
For questions, please contact Beth at:
beth (at) wandertours (dot) com
888-818-9918
It's easy to register by making your deposit of $800! Simply click on the Register Now button below and you'll be taken to PayPal where you add your debit or credit card information. You do not need a PayPal account to do this. Subsequent payments may be made through PayPal by sending to: beth (at) wandertours (dot) com.
Bhutan Culture and Yogal Tour 2016 Itinerary (PDF)
Tour Leader: Susan Weis-Bohlen
Susan began traveling in her teens and lived overseas for almost a decade. She has visited a wide variety of countries including Bhutan, Bolivia, Cuba, Costa Rica, Cyprus, Egypt, England, France, Greece, Iceland, India, Israel, Jordan and Peru.
Susan has been practicing yoga since 1995 and has studied Hatha in the Iyengar style and was trained through the Chopra Center for Well-Being in the Seven Spiritual Laws of Yoga. She is a Chopra Center certified teacher of Ayurveda, the 5,000-year-old Indian system of health and nutrition.

Susan lives in Reisterstown, Maryland with her husband, Larry, and their two dogs, Ella and Shadow.
She runs a vegetarian cooking school, Susan's Kitchen, and is an Ayurvedic health consultant and also teaches meditation. 

About Bhutan
Few travelers go to Bhutan because of the country's insufficient infrastructure and the government's desire that the country sustain its extraordinary culture. Accommodations are quite comfortable, usually in the 3 – 4 star range (5-star hotels can be upwards of an additional $1,000/night!), and have private bathrooms, heat and hot water. Meals are usually served buffet-style at the hotel and include plenty of cooked vegetables, rice and meat. Vegetarians will have no issues finding enough to eat though you might want to bring some protein bars.
Bhutan is situated high in the Himalayas. The altitude shouldn't be a problem for most, but sometimes people react to it with minor headaches or stomachaches. Participants should be fairly fit and expect to do light hiking throughout the journey.
For those vulnerable to motion sickness, please bring medication or natural remedies in the event the twisty roads get to you.
Related links:
Bhutan Photo Gallery
Bhutan Holiday and Vacation Tips
Read Bhutan FAQs
See Recommended Books about Bhutan
Photo credit:
Yoga practitioner and sunrise: Jean Henrique Wichinoski
All other tour photos: Beth Whitman
- See more at: http://wandertours.com/bhutan-tour-for-women/#leader
Click here to view full event details.
---